Ireland almost immediately comes to mind when someone mentions horse racing, as some of the finest horse breeds and jockeys come from Ireland. Horse riding is more than just a hobby here. It is one of the main tourist attractions, and it an important part of Irish national heritage. So, it comes as no surprise that some of the best horse racing events take place in Ireland. Here we will go over some of the most renowned spectacles that you should attend while in Ireland.   
Galway Summer Festival
A summer festival that always starts on the final Monday of July and lasts for 7 days. It features great racing action, entertainment, and it is visited by a pretty large crowd (more than 100,000 people each year). The most popular races are the Galway Hurdle Handicap and Galway Plate Chase Handicap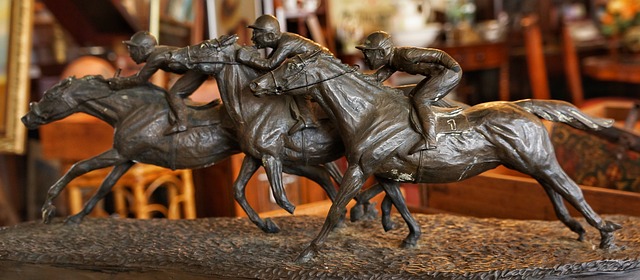 Punchestown Irish National Hunt Festival
Every year, the festival takes place after the "Cheltenham Festival" in England. Both festivals are of similar quality and structure. It kicks off on Tuesday and ends on Saturday of the following week, and during that time there will be a variety of different races like – "Champion Hurdle", "Champion Chase", "the Punchestown Gold Cup", as well as "Tattersalls Ireland Champion Novice Hurdle".
The Listowel Harvest Festival
Another annual 7-day event, but this one is hosted in Listowel. Even though each day is packed with races, the highlight of the festival is always on Wednesday and it is called "The Kerry National Chase handicap". The festival draws a lot of attention from all over the world and it is one of the main attraction for families.

The Curragh Irish Derby Festival
This is without a doubt the most luxurious and prestigious horse racing event in all of Ireland. It lasts for three days, and in addition to horse racing, it also features entertainment, music, and a fashion show. The crowd consists of rich and famous people who love horse racing, so if you decide to come here, chances are you will see a lot of celebrities.

Fairyhouse Easter Festival
Probably the most famous horse racing festival in entire Ireland. The attendance itself is sky-high and betting houses confirm that during these 3 days they are busier than ever. The festival also receives a lot of media attention and it is marked in the calendar as a special day for all horse racing enthusiasts from all over the world. Some of the most memorable moments in racing history happened right here, and if you get the chance to attend you should definitely do so.