Stakes, Kentucky Derby or The Grand National are mentioned. When we take a retrospective look at the horse races, the tradition of wearing hats is almost as old as the races.

The Beginning Of It All
The beginning of the 20th century was marked by the rise in popularity of horse races as a sport of rich and prosperous layers of society. In order to remain dominant in the big crowds, the wealthy spectators began attracting the looks of others with glamorous clothes, but mostly with large hats. The accessory remained one of the biggest fashion trends of horse races even today.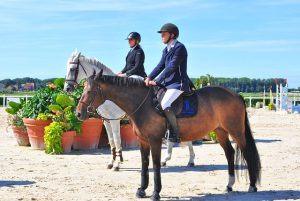 This iconic trend made by the fashionistas of that time has made the horse races into must-visit events for all the stylish and noticeable people. This is why the "hat" moment never ceased to exist as one of the greatest traditions of the horse races all around the world.

Moreover, such events allowed women to establish their style and express creativity through fashion. And this is how horse races became the hot spot where stylish and rich would come and parade their avant-garde hats, unique outfits, and glam accessories.

New Age & Hats At Races
Today, the trend still lives and it is as common among the majority of women who attend horse races. The goal is still the same at this high-class extravaganza – to be the best-dressed spectator in the crowd. The variety of sizes, styles, colors, and shapes is greater than ever, and there are even competitions at certain events where the best design is picked.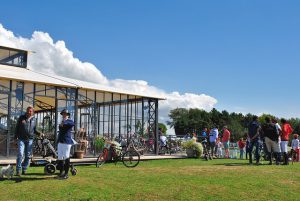 Beautified with flowers, ribbons, different textures and often with feathers, big wide-brimmed hats continue to help the ladies attending horse races show off. Some even parade their own custom made hats that are creative, fun or tacky.

Nevertheless, what is in common to all these stylish ladies is the desire to continue the tradition and dress up for an event that will make them feel special. So, If you are attending a racehorse choose your classic or chic, big or small hat and accessorize your way to the next horse race!

What To Wear At Races
First and the most important thing that needs to be taken into consideration is the weather. Pick your new race outfit according to the weather conditions predicted for the race day. For example, during the spring races, the weather will be much colder so a stylish cardigan or a jacket along with some elegant pants is an excellent choice.
Just remember, you are not getting ready for a nightclub or somebody's wedding. The outfit should be stylish but decent and of course, topped with a beautiful and glamorous hat or a fascinator. You can never go wrong with your horse race day accessories. Find a huge and peculiar hat with a flare and a dip, and pair it with the rest of your outfit.