Do you want to have the best vacation ever and spend it watching horse races around Europe? Then stick with us and choose the most appealing place for your next trip to Europe where you can enjoy watching equestrian sports live, as a real horse-race enthusiast should!

Let's take a look at the list of European destinations perfect for all the horse race fans out there! Pack up your suitcases and take your passport, because you are going on an unforgettable trip where tons of entertainment awaits!
Paris, France
Attend one of the world's biggest flat horse race and spend some time in the city of lights! Get a chance to do what you love and go to Prix de l'Arc de Triomphe! At the same time, you can go sightseeing in Paris and fall in love again!

If you are a fan of massive French horse racing industry, you will love it here. There is no better vacation destination for a horse race enthusiast than Paris in October! Prix de l'Arc de Triomphe is waiting for you!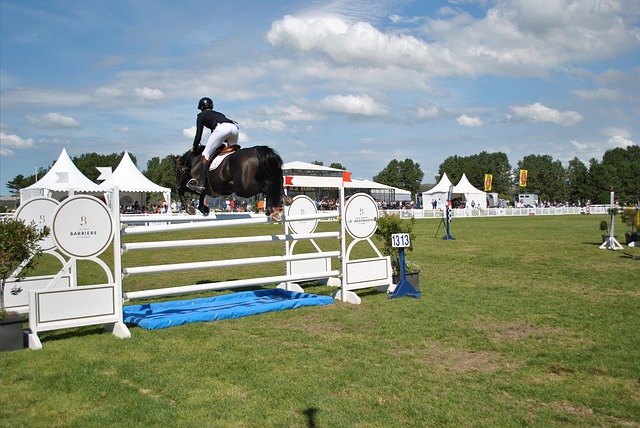 Warsaw, Poland
Sluzewiec Horse Race Track is a must see place when in Warsaw for all the horse race admirers! Even though equine racing in Poland dates back to 1777, the sport was fairly neglected during the Communist era.

Don't forget to explore the rest of Warsaw and make the whole experience even better. Don't miss out on Warsaw Old Town, Łazienki Park or Palace of Culture and Science if you want to fall in love with this country!

Mons, Wallonia, Belgium
When in Mons, Wallonia in Belgium you will have tons of places to visit such as the Church of St. Elizabeth, historic site The Grand Hornu or Maison Van Gogh. But the most important place to visit for all the equine lovers is Hippodrome de Wallonie.

Look at the schedule of races at their website and find the best dates for your next vacation.
Wassenaar, Netherlands
If you ever plan to travel around Europe and the Netherlands sounds tempting, you will love to hear that here you can visit Renbaan Duindigt and attend a horse race! Have the time of your life exploring the western coast of the Netherlands and while you are here go to the contemporary art museum Voorlinden, or go and enjoy the nature of Meijendel.

Pardubice, Czech Republic
Here you can watch cross-country steeplechase equine race held since 1874 on the second Sunday of October each year! Even if the race lasts for only 10 minutes, you will be amazed by what Pardubice city in the Czech Republic has to offer apart from this!

Go to the Kunětice Mountain Castle and learn more about the rich history of this European country or visit the 15th-century castle Zámek Pardubice to see some old collection of coins and weapons.